Grand Prize of $100,000
     
Pitch your idea at COP27


Be Part of the ClimaTech Global Network Programme
Tech the Lead and Pave the Way to COP27
ClimaTech Run is a global multi-stage programme for tech entrepreneurs and digital artists who share a collective passion for sustainability and a better future for all.
Organized by Egypt's Ministry of International Cooperation, Ministry of Communications and Information Technology and Ministry of Environment. ClimaTech competition connects science and creativity around technology.
Climate change is an important global threat that is often reduced to a checklist, ticked through an eco-friendly tagline or a disclaimer.
As a generation, we are blessed by the power of technology and the endless opportunities it brings to elevate our lives. Therefore, we have to collaborate together in building a global ecosystem that sparks inspiration and innovation in climate action.
Climatech Run for Tech Startups
We're looking for innovative tech-based solutions for a sustainable environment in food security, renewable energy, agriculture, water management, urban sustainability, and transportation or any new application of ICT in climate action.
African countries are more prone to the negative effects of climate change. In light of this, there is an Africa-focused prize for African tech entrepreneurs, to recognize their efforts.
Winners will be selected by an international panel of expert judges.
ClimaTech Run for Digital Artists
Calling all artists and visual storytellers who can inspire hope around climate action!
The aim of this track is to showcase how technology plays a pivotal role in building a connection with our planet.
All digital art and media expression forms are welcomed. Submissions can range from digital paintings and drawings to 3D modeling, vector art, animation videos, matte paintings and photo manipulation, pixel art, digital collage and photography.
The use of new media technologies for art is also encouraged.
Shortlisted submissions will be curated by a panel of internal and external judges from creative industries globally, with winners determined by public voting.

Selection Criteria for Startups
Innovation
The solution should be innovative, and has a deep and novel technological aspect.
Team & Skills
The startup should have a solid team with diverse experience and knowledge and gender balance.
Feasibility
The startup will be assessed on its business model, value proposition, competitiveness and scalability.
Clarity
The ideas should be presented and approached in a clear manner. 
Impact
The solution should have a socio-economic and environmental impact.
Investment
The startup should have a clear business and financial plan with indicative sources of funds and key investment risks and trajectories.
Eligibility Criteria for Tech Startups
All applicants will have to meet the following application criteria to be eligible to participate in the competition: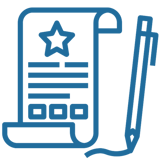 Registered Startup operating for 2 years
Team of at least 2 members, with member's average under 40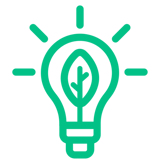 Sustainably driven & innovative business supported by an emerging technology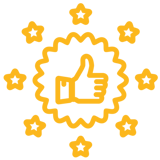 Not a spin-off or subsidiary of an existing company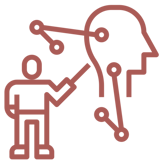 Has a functional prototype or MVP (minimum viable product)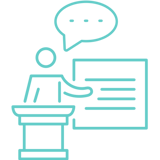 Team has good communication skills and can present their startup in English
ClimaTech Run 2022 Pitch Event Panel of Judges
Stay Tuned!
Our distinguished high-level international jury panel will be announced soon.